Wide Jenga
Rules
Start with one Jenga brick vertical, and construct the widest possible structure you can without any other bricks touching anything but other bricks.
World Records
Mid-September 2003 - Andy Balaam - 6 and a bit bricks wide (accurate measurement will take place if there is a rival contender).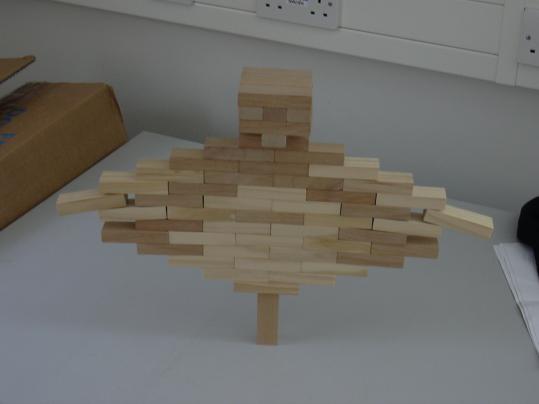 Previous record: 6 bricks wide (18 inches) - Pete Beresford, Andy Balaam, Tim Lees, 28th June 2003.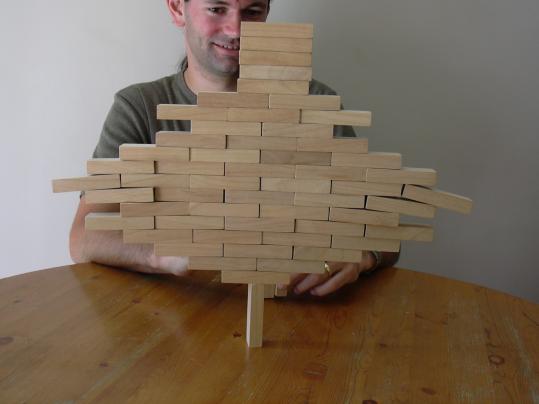 Giant Jenga Record
6 blocks - Joe Oldak, 21st July 2010 Note that the correct foundation is crucial.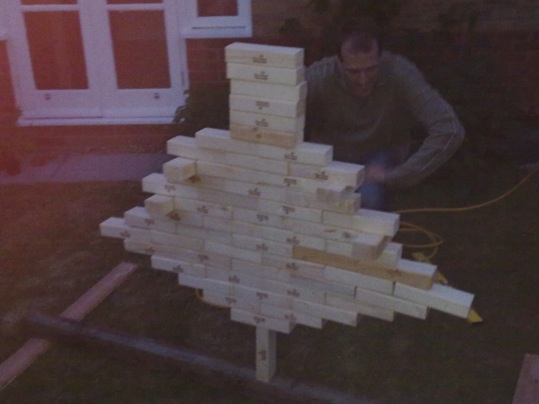 Previous record: 5 blocks: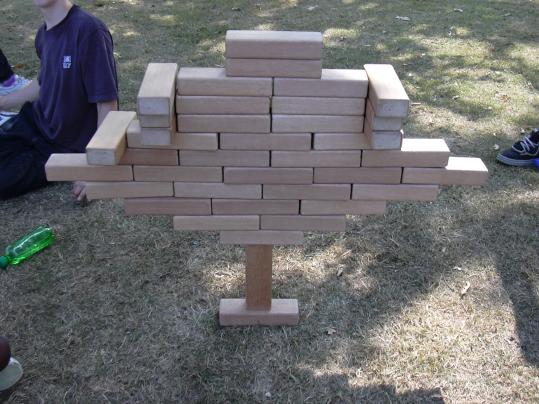 Bricks Record
4 blocks - Joe Oldak, 21st July 2010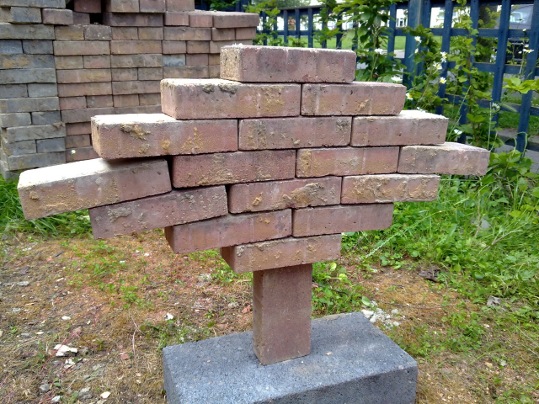 Interesting structures
6 bricks and a little 3 dimensionality - Colin Brearley 14th February 2004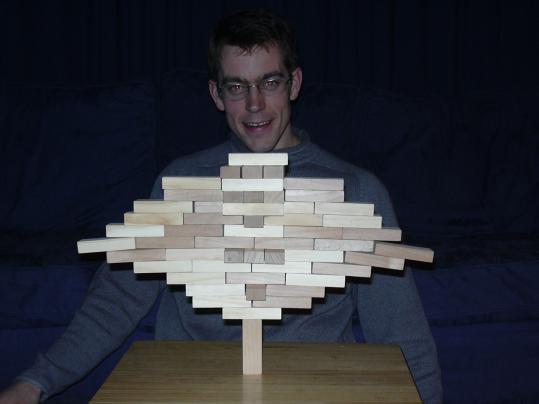 5 bricks wide, but interesting ideas perhaps? - Andy Brown, Andy Balaam, 30th June 2003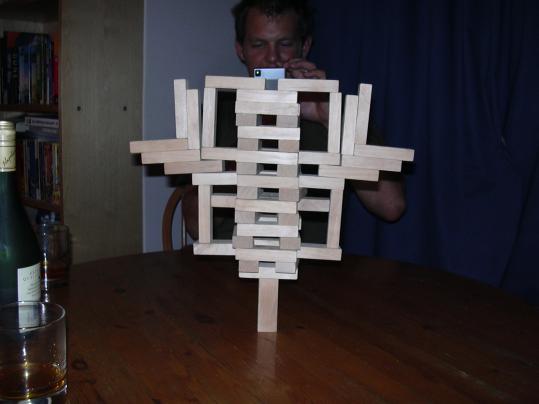 Nice attempt, but you'll need to do better than that: Anna and Gemma June 2004